.
.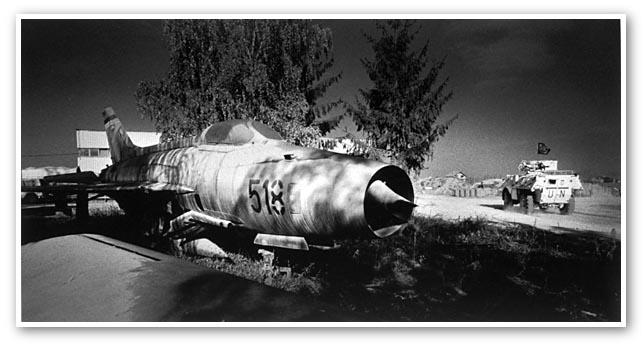 Moments of a strange silence. A UN armored vehicle is leaving the secured area around the Airfield. Only a few bullets roar into town these days. Apparently endless negotiations of the war parties in distant Dayton, Ohio continue. Sarajevo is waiting for peace. These are the daily moments of the Bosnian civil war.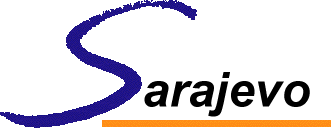 © Marcus Kaufhold 1995 FAZ/Magazin
Just 500 yards behind the frontlines: the first cry for life. A new born baby awaits her first glimpse of light at the Kosevo-clinic ward. During the war six to eight children were born on an average day.
| | |
| --- | --- |
| | |
| At the beginning of the war the infants were under fire again and again. The babies have been put on the wards floor by the personal so as not to get hit by spraying fragments. | |
| | |
| --- | --- |
| | |
| | Itīs almost a miracle that no one was ever hit. Finally the doctors decided to relocate the ward into the lower level of a diffrent building. All of these pictures were taken there. |
The bus is hit by numerous bullets. The windscreen shattered and broken. Just days before the Dayton-Agreement there are snipers ambushing in Sarajevo. From time to time there is the sound of bullets in the distance.
| | |
| --- | --- |
| | |
| Just the outer walls are still standing. The Bosnian national library is totally burnt out. The building looks like "western" movie scenery. | |
| | |
| --- | --- |
| | |
| | The "Snipers-Alley", the place before the Holiday Inn Hotel, is said to be the most dangerous place in the war. About 1000 people have been shot to death here. |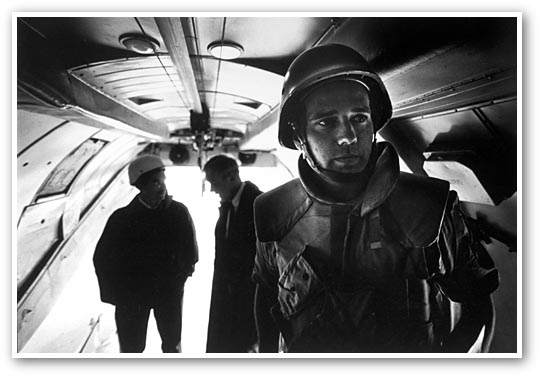 At the Sarajevo airfield apron: A soldier is waiting aboard a cargo plane, ready for departure. The UN-Airlift was supplying the Bosnian capitol with essential foodstuffs. But, flight operations had to be cancelled again and again during the shootouts. Thats why the freighters were nicknamed "Maybe-Airline".